Why choose Moneysworth Life Insurance?
We're a specialist broker, sourcing cover from across the whole of the life insurance market.
Moneysworth was started 20 years ago by Tim Boddy and Andrew Wilkinson.
From personal experience, we knew how valuable it is to have the most appropriate cover in place. But we also knew that sometimes arranging suitable cover is not straightforward in some situations.
So we set up Moneysworth. By focussing on helping individuals to protect their families and businesses, we've developed a wealth of experience in guiding people through the process of trying to find cover.
To us, you're never just a number
You're an individual. Our team thoroughly researches your situation in order to find the cover you want, and to help you achieve the confidence you are seeking.
When you speak with Moneysworth, you'll experience how dedicated we are to helping you get the most suitable result for your circumstances.
Industry recognition for Moneysworth's services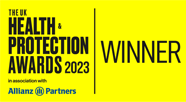 UK Health & Protection magazine is one of the industry's leading publications, so we're particularly proud of these achievements!
We've been shortlisted after being recognised for our high standards of client service.
Best Small Protection Advice Firm WINNER in 2022 and 2023
Best Individual Protection Advice Firm finalist in 2019 and finalist in 2023
Health Insurance Intermediary of the Year WINNER in 2015
Best Protection Intermediary finalist in 2013, 2014, 2016, 2017 & 2018 – and WINNER in 2015
Best Intermediary for High Net Worth Clients – WINNER in 2015

Moneysworth has been regularly shortlisted in a variety of different categories in the COVER Magazine Excellence Awards since 2014. In 2019, we won the award for Best Specialist Intermediary, followed by a win in the Best Small Intermediary category the following year. We then won the Small Intermediary award for the second time in 2023.
The Best Small Intermediary and Best Specialist Intermediary awards recognise the impact we have made in helping clients with pre-existing health conditions to find suitable Life Cover. In particular, the awards acknowledge all the work we've put in to pioneer access to insurance for clients with mental health problems.
We have been shortlisted for COVER awards on more than 20 occasions and been named as an overall winner three times:
Mental Health Champion of the Year – finalist in 2021
Best Small Intermediary of the Year – finalist in 2014, 2015, 2017, 2018, 2019 & WINNER in 2020 and 2023
Best/Outstanding Specialist Intermediary of the Year – finalist in 2016, 2017, 2018, 2020, 2021 and 2023 & WINNER in 2019
Moneysworth's Tim Boddy was nominated for Best Overall Intermediary (Individual Achievement) in 2019
Protection Intermediary of the Year – finalist in 2015
Outstanding Client Engagement Award – finalist in 2023
Excellence in Customer Service Award – finalist in 2017 & 2021
Best Intermediary Promotion of Health/Protection – finalist in 2017
Best Overall Intermediary (Individual Achievement) – finalist in 2017

Moneysworth's Andrew Wilkinson was nominated for Protection Review Individual Protection Adviser of the Year in 2017.