Life Insurance for people with Diabetes
A financial safety net for your family if the unthinkable should happen to you.
Diabetes affects almost four million people in the UK *. The good news is that we can find Life Cover for the majority of people with diabetes.
Over the years, Moneysworth has helped many people with diabetes to find Life Insurance.
Did you know that prices for Life Cover can vary significantly between insurers? We think this is why you should use an expert like Moneysworth. We're here to help you get the most suitable result.
* Source: "Diabetes Prevalence 2019" - Diabetes UK
New Life Insurance & Income Protection opportunities for people with Diabetes
If you need Life Cover, we now offer:
Fastrack Life Cover Applications – if you qualify, you can get your insurance in place within days!
Lower Price – the monthly cost for your Life Cover can reduce in future if the control of your condition improves (i.e. if your HbA1c reading comes down by a certain amount)
If you need Income Protection Insurance, we now offer:
No exclusions for Type 2 Diabetes – subject to certain criteria
No exclusions for Type 1 Diabetes – very limited availability, subject to strict criteria
Do you qualify? Get a quote today to find out.
How we help people with diabetes to find Life Insurance
Did you know that many life insurance companies have at least 12 different price bands for people with diabetes? Not all companies will put you into the same price band.
We've got the expertise to help you find the most suitable deal based on your individual needs and circumstances.
Week in, week out, Moneysworth searches the Life Insurance marketplace on behalf of clients with diabetes. This means we are up to date with the insurance companies' latest changes.
Already got Life Cover? Think you're paying too much for it?
Recently, we've seen improvements in the premium rates typically available to people with diabetes. So, if you already have cover in place but arranged it a few years ago, it could be a smart move to talk to Moneysworth – we might be able to find a better deal for you!
What about Critical Illness Cover for people with diabetes?
Unfortunately, the majority of insurance companies won't consider offering Critical Illness Cover to people with diabetes.
If you have type 2 Diabetes, and the diabetes is well-controlled and you have no complications or additional health issues to take into account, it may be possible for us to find Critical Illness Cover for you.
For people with type 1 Diabetes, it's usually not possible to get Critical Illness Insurance – although it's sometimes possible if you have late-onset type 1 Diabetes.
How Moneysworth is better placed to help you find Life Insurance
Looking for Travel Insurance for people with health conditions?
Before calling us, please make sure you have read and understood our Privacy Notice .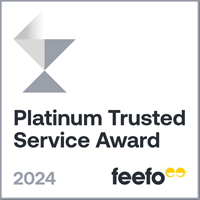 We don't charge you a fee
If you start a policy, we will be paid a commission by the insurance company. The insurance company will usually pay for any doctor's fees if reports are required.
Meet Barry
Barry Cassidy came to Moneysworth looking for affordable Life Insurance. Barry has Type 2 Diabetes. We were successful in finding the Life Cover he required.
Did you know?
Perception vs. Reality…
Some people think that insurers don't usually pay out for Life Insurance, Critical Illness Cover and Income Protection claims.
However, in 2019, a record high of 98.3% of Life Insurance claims made were paid, including 97.4% of term Life Insurance claims, 91.6% of Critical Illness Cover claims and 99.9% of Whole of Life claims.