Can I get Life Insurance if I've had a stroke?
You'll be more relaxed knowing your family have a financial safety net if the unthinkable should happen to you.
In the UK, a stroke occurs around 152,000 times a year* and it affects millions of people.
Just because you've suffered a stroke doesn't necessarily make Life Insurance something you can't afford.
The good news is that Moneysworth can find Life Cover for the many people who have suffered a stroke.
* Source: Stroke Association
If you've suffered a stroke, Moneysworth provides an expert service to help you find competitive Life Insurance
There are many factors to consider when looking at insurance for a stroke survivor, which is why premium rates can vary significantly between insurers.
If you use an expert company like Moneysworth, we can help you get the most suitable results for your individual needs and circumstances.
Stroke Issues and Life Cover – your questions answered
How Moneysworth is better placed to help you find Life Insurance
Looking for Travel Insurance for people with health conditions?
Before calling us, please make sure you have read and understood our Privacy Notice .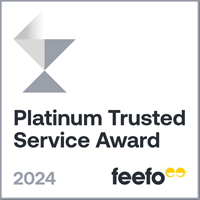 We don't charge you a fee
If you start a policy, we will be paid a commission by the insurance company. The insurance company will usually pay for any doctor's fees if reports are required.
Did you know?
Perception vs. Reality…
Some people think that insurers don't usually pay out for Life Insurance, Critical Illness Cover and Income Protection claims.
However, in 2019, a record high of 98.3% of Life Insurance claims made were paid, including 97.4% of term Life Insurance claims, 91.6% of Critical Illness Cover claims and 99.9% of Whole of Life claims.