Life Insurance for People with BMI Weight Issues and Obesity
Designed to provide a financial safety net for your family if the unthinkable should happen to you.
Did you know that being overweight, obese or underweight isn't always a problem when you're trying to find affordable Life Cover?
Insurers have different minimum and maximum BMI (Body Mass Index) limits, and their prices can vary greatly as well.
This is why we believe you should use an expert like Moneysworth.
We're here to help you get the most suitable policy.
A new Life Insurance opportunity for people with BMI & Weight Issues
Fastrack Life Cover Applications – if you qualify, you can get your insurance in place within days!
No need to be weighed – if you qualify, you won't even need to weighed in order to complete your application.
Lower Price – the monthly cost for your life cover can reduce in future if the control of your weight improves.
Do you qualify? Get a quote today to find out.
Over the last 20 years, we've helped many people with weight issues to find suitable Life Insurance.
Being overweight or underweight is an issue that affects millions of people in the UK. Not everyone feels comfortable discussing these issues. To help you understand how having a low or high BMI could affect your chances of obtaining Life Cover, here are our answers to some key questions:
Weight & BMI Issues and Life Cover – your questions answered
BMI Calculator
Do you know your Body Mass Index?
We believe we've got the expertise to help you find the most suitable deal
Week in, week out, Moneysworth searches the Life Insurance marketplace on behalf of clients with weight issues. This means we keep abreast of the latest changes with insurers.
Already got Life Cover? Think you're paying too much for it?
If you already have cover in place, it could be a good idea to talk to Moneysworth – it won't cost anything to find out, and we might be able to find you a better deal.
How Moneysworth is better placed to help you find Life Insurance
Looking for Travel Insurance for people with health conditions?
Before calling us, please make sure you have read and understood our Privacy Notice .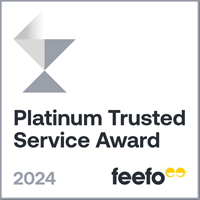 We don't charge you a fee
If you start a policy, we will be paid a commission by the insurance company. The insurance company will usually pay for any doctor's fees if reports are required.
Did you know?
Perception vs. Reality…
Some people think that insurers don't usually pay out for Life Insurance, Critical Illness Cover and Income Protection claims.
However, in 2019, a record high of 98.3% of Life Insurance claims made were paid, including 97.4% of term Life Insurance claims, 91.6% of Critical Illness Cover claims and 99.9% of Whole of Life claims.
Case study
A client aged 55 came to us for life insurance. They were 5' 10" and 23 stone, and had previously been declined for life insurance on more than one occasion. They also had type 2 Diabetes and took medication for raised blood pressure.
After researching their situation, we told them that while most insurance companies would still say no, we believed we had found a company who might say yes. The insurance company wrote to the client's GP for a report and the client also attended a brief medical screening. The insurance company was happy with the results and made a definite offer of cover, which the client was happy to accept, of £56,075 decreasing life cover over 20 years for £50pm.