Life Insurance for people living with HIV
As we all know, many people living with HIV can enjoy long, healthy lives. Taking out Life Insurance is a way to give your loved ones a financial safety net if the worst should happen to you.
If you've been diagnosed with HIV you can still be covered by Life Insurance.
An HIV diagnosis, like many other pre-existing health conditions, means you're a higher risk for insurers, so it may cost more. Eligibility, restrictions and price vary from insurer to insurer.
It all depends on the details of your circumstances.
This is why it's a good idea to talk to an expert like Moneysworth. We specialise in helping people with pre-existing health conditions to find the most suitable cover.
What types of Life Insurance are available to people living with HIV?
Life Insurance for people living with HIV has been available since 2009. People living with HIV may be eligible to take out the following types of cover:
Level Life Cover – the amount of cover stays the same throughout the whole policy.
Decreasing Life Cover – the amount of cover falls during the policy. This type of cover is used to help your family pay off the remaining balance on a repayment mortgage.
Do you need Life Insurance?
Do you have loved ones who depend on your income to cover mortgage or other debts, rent, household bills, or living expenses? With a Life Insurance policy, you can protect your loved ones from financial hardship.
Taking out Life Insurance is particularly important to consider if you are:
Buying a house or second home, or applying for a new mortgage
Recently married or have entered a civil partnership
Parents raising a young family
A mature family starting to think about the future
A retiree with a partner who may need financial support if you die before them
Starting a new job
We are here to help you find cover - and to handle your case with utmost care
We understand that applying for Life Cover on your own can be difficult and time-consuming, especially if you have a health condition. By working together, we do everything we can to make the process as easy and simple as possible for you:
1. The first step is to discuss your situation with one of our friendly experts.
Things we need to discuss with you:
When you were diagnosed with HIV
Some medical details, such as your viral load, CD4 count and any medication you have been prescribed
Any other long term health conditions you have
2. We will then speak with insurance companies on your behalf
We'll find out which insurers can offer you Life Cover, and get indications of the price of your cover.
3. We then discuss the results of our research with you.
If you decide to apply, we'll help you and deal with the whole application process on your behalf.
Insurance providers will need to obtain a report about your health from your GP and hospital consultant.
Is your GP unaware of your HIV diagnosis? If so, let us know and we will ensure that any insurers we speak to on your behalf will keep your HIV status confidential.
How Moneysworth is better placed to help you find Life Insurance
Looking for Travel Insurance for people with health conditions?
Before calling us, please make sure you have read and understood our Privacy Notice .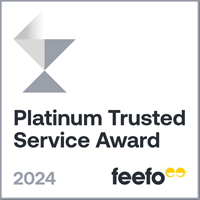 We don't charge you a fee
If you start a policy, we will be paid a commission by the insurance company. The insurance company will usually pay for any doctor's fees if reports are required.
Did you know?
Perception vs. Reality…
Some people think that insurers don't usually pay out for Life Insurance, Critical Illness Cover and Income Protection claims.
However, in 2019, a record high of 98.3% of Life Insurance claims made were paid, including 97.4% of term Life Insurance claims, 91.6% of Critical Illness Cover claims and 99.9% of Whole of Life claims.