Shareholder/Partnership Protection Plans
An insurance plan to help partners and shareholders buy a deceased or terminally-ill person's share of the business.
Here's a dilemma… How would you fund the purchase of a shareholder's or partner's shares if they were to die or become terminally ill?
If you don't have enough funds at the time, then appropriate insurance could save the day.
Even if you have got the money, a suitable insurance plan may be a more attractive solution.
We can advise Shareholders & Partners on arranging a suitable Protection Plan.
How it works:
Each shareholder/partner starts a Life Cover or Life & Critical Illness Cover policy. You can pay your own premiums, or the premiums can be paid by your business (which would be taxable on each individual director or partner)
Each policy is put in trust for the other shareholders/partners.
A written contract will be entered into by each shareholder/partner. This is known as a 'Cross Option Agreement'. It's a reciprocal arrangement that guarantees:

The remaining shareholding directors/partners can exercise the option to purchase the shares from the deceased shareholding director's/partner's estate;
The deceased person's estate has the option to sell the shares to the remaining shareholding directors/partners.
Did you know?
What are the chances of it happening?
The statistics below shows it's probably greater than you might think:
Likelihood of at least one partner or director dying before age 65
Number of partners/directors:
Age
2
3
4
5
40
10%
14%
19%
23%
40
9%
14%
18%
22%
45
9%
13%
17%
21%
55
7%
10%
13%
16%
Likelihood of at least one partner or director getting a critical illness before age 65
Number of partners/directors:
Age
2
3
4
5
40
24%
33%
42%
49%
40
23%
32%
41%
48%
45
22%
31%
39%
46%
55
17%
24%
31%
37%
Source: Aegon, 2020
Unsure if you need a Shareholder / Partnership Protection Plan?
Want to know more?
Call us 01625 462 744
Before calling us, please make sure you have read and understood our Privacy Notice .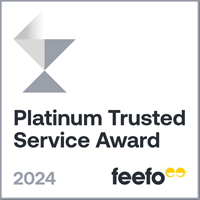 We don't charge you a fee
If you start a policy, we will be paid a commission by the insurance company. The insurance company will usually pay for any doctor's fees if reports are required.