Life Insurance for People with Cancer
Designed to provide a financial safety net for your family if the unthinkable should happen to you.
If you've previously had cancer, it may still be possible to find Life Cover.
It all depends on the details of your circumstances.
This is why we believe you should talk to an expert like Moneysworth. We're here to help you get the most suitable policy.
We've helped find Life Insurance for people who have previously had cancer.
If it's possible to obtain Life Insurance for you, the price of the policy will depend on the details of your health and the cancer you had.
What are the possible outcomes if you apply for Life Cover?
The insurer may decide to offer you Life Cover at standard premiums, or they may increase the premiums on a temporary basis.
Or they may decide that the risk is too great – and decline an application for life insurance altogether
In other cases, the insurer may decide to defer making a decision until a certain period of time has passed (sometimes referred to as a postponement).
If you take out Life Cover, will there be an exclusion for death from the cancer that you suffered from?
No, your policy will include cover for death from all cancer, including the type of cancer you previously had.
We believe we've got the expertise to help you find suitable cover
Insurance companies may make different decisions about offering you Life Cover. There can also be significant differences in the premiums they might offer you.
Already got Life Cover? Think you're paying too much for it?
If you already have cover in place but arranged it several years ago, it could be a good idea to talk to Moneysworth – we might be able to find a better deal for you.
Case study
A 44 year old lady came to us looking for £180,000 of Life Cover over an 18 year term. Sadly, 5 years earlier, she had been diagnosed with Grade 2 Breast Cancer, resulting in a mastectomy and chemotherapy treatment.
Following our research, we were able to find an insurance company who offered her the cover she required without any exclusions for cancer. The premium was increased for the whole term of the policy, as well as a temporary additional premium for the first 3 years. This means for the first 3 years of the policy her Life Cover costs £155.57 per month, and after 3 years the premium reduces to £46.01 for the remaining 15 years of the policy.
How Moneysworth is better placed to help you find Life Insurance
Looking for Travel Insurance for people with health conditions?
Before calling us, please make sure you have read and understood our Privacy Notice .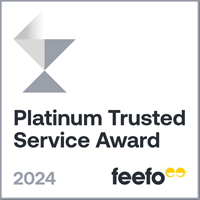 We don't charge you a fee
If you start a policy, we will be paid a commission by the insurance company. The insurance company will usually pay for any doctor's fees if reports are required.
Did you know?
Perception vs. Reality…
Some people think that insurers don't usually pay out for Life Insurance, Critical Illness Cover and Income Protection claims.
However, in 2019, a record high of 98.3% of Life Insurance claims made were paid, including 97.4% of term Life Insurance claims, 91.6% of Critical Illness Cover claims and 99.9% of Whole of Life claims.