Have you previously been declined Life Insurance?
If you've been refused cover on medical grounds, or struggled to find affordable cover, we may be able to help.
Many people come to Moneysworth after being refused Life Cover elsewhere.
We're successful in finding Life Cover for the majority of these people.
Different life insurance companies often take differing positions on the same information. Our processes are designed to help identify where you can get the most favourable result.
How do health conditions or medical history count against you when applying for life insurance?
Insurance providers may see you as a higher risk. Some insurers may even decide the risk is too high, and refuse to offer you anything.
Insurance companies apply differing risk criteria to different health conditions. So, if you've been refused cover by one insurer, we may be able to find one or more other insurers who will consider offering you cover.
Our extensive knowledge of the life insurance market means we know which insurers to talk to on your behalf.
Moneysworth was started 20 years ago to help individuals find life cover. In that time, we've developed a wealth of experience in how different medical conditions affect the chances of insurers offering cover. It also means we know which insurers might accept your health conditions or medical history.
There are cases when, despite our best efforts, we are unable to find cover – but usually we are able to find the cover you require.
Already got Life Insurance? Think you're paying too much for it?
If you already have cover in place, it could be a good idea to talk to Moneysworth. It won't cost anything to find out, and we might be able to find you a better deal.
Call us 01625 462 744
Our service is designed to help you find the most suitable result available.
We start by talking to you about your health condition and insurance requirements.
We then discuss your situation with medical underwriters at insurance companies across the market. We find out if they might be able to offer you insurance cover.
We explain our findings to you and – assuming that cover is available – we'll let you know the estimated price.
We handle every step of the application process for you, from start to finish, and you'll be kept informed of progress along the way.
How Moneysworth is better placed to help you find Life Insurance
Looking for Travel Insurance for people with health conditions?
Before calling us, please make sure you have read and understood our Privacy Notice .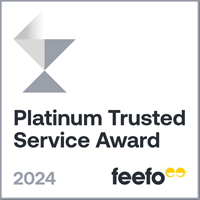 We don't charge you a fee
If you start a policy, we will be paid a commission by the insurance company. The insurance company will usually pay for any doctor's fees if reports are required.
Did you know?
Perception vs. Reality…
Some people think that insurers don't usually pay out for Life Insurance, Critical Illness Cover and Income Protection claims.
However, in 2019, a record high of 98.3% of Life Insurance claims made were paid, including 97.4% of term Life Insurance claims, 91.6% of Critical Illness Cover claims and 99.9% of Whole of Life claims.