Critical Illness Cover
Insurance that pays out a lump sum if you are diagnosed with a critical illness covered by the insurance policy.
Call us 01625 462 744
Before calling us, please make sure you have read and understood our Privacy Notice .
Ask us about FREE Children's Critical Illness Cover!
It's easy to think you're too young to need Critical Illness Cover.
However, the following statistics might surprise you.
Out of all the Critical Illness claims with one of the UK's leading insurers between 1st January 2019 and 30th June 2019:
14% were aged under 40
and 30% were aged 40-49*
* Source: Royal London claims statistics 2019
Being prepared today could help your loved ones tomorrow
Which health conditions are covered?
It depends on the insurance company, but most of the companies we deal with will cover many different health conditions (each company provides further details on the illnesses they cover, which we will discuss with you).
(the list also includes links to some of the relevant charities who may be able to offer support)
Why do people take out Critical Illness Insurance?
When a family member is diagnosed with a critical illness, the family is suddenly faced with a range of issues – one of which is usually added financial pressure.
Critical Illness Cover can be used to pay medical costs.
Some people use a Critical Illness Insurance claim to pay off a mortgage, or part of a mortgage, or to repay loans.
A critical illness claim can also be used to simply provide some much needed financial breathing space while you get back on your feet.
How much could you expect to receive in welfare support from the government?
Imagine your income is reduced to just £99.35 per week*. Could you survive on that amount? This is what the goverment may provide.
To find out how much welfare support you might be entitled to, visit turn2us.org.uk or entitledto.co.uk.
* Source: 'Statutory Sick Pay (SSP)' - gov.uk (20 March 2018)
If you need Critical Illness cover, our tip is don't delay arranging the cover – because you might not be able to get it in the future.
Millions of people in the UK are unlikely to get Critical Illness cover due to their pre-existing health conditions (e.g. diabetes, heart conditions or cancer).
Further information on Critical Illness Cover
Reasonably high. People are much more likely to get a critical illness during their working lives than they are to die. This is why the cost of Critical Illness Cover is higher than for Life Insurance.
Did you know?
MS is nearly three times more common in women than men.1
1 in 2 people in the UK will be diagnosed with some form of cancer during their lifetime.2
Every year, over 100,000 people in the UK have a stroke.3
There are around 7.4 million people living with heart and circulatory disease in the UK: 3.9 million men and 3.5 million women.4
Sources:
1. MS Society, Oct 2019
2. Cancer Research UK, 2019
3. Stroke Association, 2018
4. British Heart Foundation, 2019
The example premiums below are based on non-smoker rates and were sourced on 8th Aug 2019
Individual cover - monthly premium examples:
| Age | Policy Type | Cover Amount | Term | Monthly Premium |
| --- | --- | --- | --- | --- |
| 45 | Critical Illness inc. Life Cover | £50,000 | 25 yrs | £20.67 pm |
| 45 | Critical Illness inc. Life Cover | £100,000 | 25 yrs | £38.07 pm |
| 45 | Critical Illness inc. Life Cover | £50,000 | 25 yrs | £29.30 pm |
| 45 | Critical Illness inc. Life Cover | £100,000 | 25 yrs | £54.06 pm |
| 55 | Critical Illness inc. Life Cover | £50,000 | 25 yrs | £65.07 pm |
| 55 | Critical Illness inc. Life Cover | £100,000 | 25 yrs | £127.72 pm |
The above example premiums are for illustration purposes only. Any terms offered would be subject to underwriting.
If you have any health conditions, take a look at the Life Insurance for people with Health Conditions section.
Free Children's Critical Illness Insurance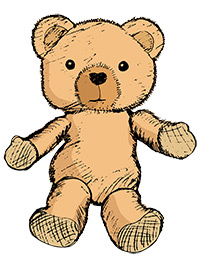 Imagine if your child falls seriously ill… It's stressful just thinking about it.
But it does happen. Aside from the emotional impact, it's important to consider how your family finances would be affected.
To help with the extra expenses, Children's Critical Illness Cover is designed to pay out a lump sum if your children are diagnosed with serious illnesses.
Most insurers include Children's Critical Illness Cover as a free benefit when a parent takes out Critical Illness Cover for themselves.
Before calling us, please make sure you have read and understood our Privacy Notice .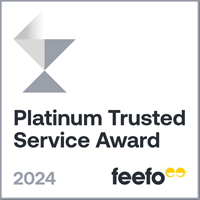 Seven people who have lost their income because of a serious or long-term illness or disability
Watch this short film to learn about what these families' were faced with when their financial situation drastically changed due to critical illness or disability.
Learn more at the 7 Families website.
We don't charge you a fee
If you start a policy, we will be paid a commission by the insurance company. The insurance company will usually pay for any doctor's fees if reports are required.
Did you know?
Statistics also show the good news that more people are surviving critical illnesses.
87% of women survive breast cancer. 1
Survival estimates for those diagnosed with breast cancer have increased by more than 50% since 1971. 2
The general trend of increasing survival continued for those diagnosed with cancer during 2006–2010. 2
However, recovering from a critical illness can take a long time, and those who do survive often suffer both emotionally and financially.
Sources:
1. Breast Cancer Now, 2019
2. Office of National Statistics, 2013