Life Insurance Jargon Buster
Financial services terminology can sometimes be confusing.
Here at Moneysworth, we seek to make the process of arranging life insurance less complex. We ensure that you're not bewildered by continual use of industry jargon that you might get from other companies.
These are some of the terms you might see being used by your insurer, or by someone else. What do they really mean?
Product Terminology
Assurance
This is insurance against the adverse consequences of an event which is certain to happen. Assurance usually means life insurance, where you ensure that your family will receive a sum of money to compensate for any unwanted financial consequences that might occur were you to pass away.
Protection
Any form of insurance could be said to provide protection against the consequences of an unwanted and unexpected event. In the industry, however, 'protection' usually refers to insurance policies that provide peace of mind that a sum of money will be paid if you were to pass away or to suffer ill health. Examples of protection policies include life insurance, critical illness insurance and income protection insurance.
Sum insured / assured
This is the amount of money that will be paid out when a successful claim is made on your insurance policy. So if your life insurance plan has a sum assured of £100,000, this is the amount that your family (or other nominated person) will receive should you pass away.
Term
The length of time for which your policy will run. So if you are told it has a 20-year term, it means that you will be insured for the next 20 years, but not for any longer.
Term insurance / assurance
This usually refers to a life insurance policy that has a fixed end date. You might arrange a policy for, say the next 20 or 25 years, perhaps until your children will be grown up, or until your mortgage ends. At the end of this term, the policy ends and you will no longer be insured.
Level term assurance
This is a fixed term policy where the benefit paid remains unchanged throughout the period for which the plan is in force. So, if your benefit amount is £100,000 and the term is 20 years, £100,000 would be paid out whether you were to die in the first year, the final year or at any time in between.
Decreasing term assurance
This is a fixed term policy where the benefit paid decreases by a fixed percentage throughout the period for which the plan is in force. If your plan starts with a benefit amount of £250,000 and a term of 25 years, and the rate of reduction is 8% per annum, the amount your beneficiaries would receive in the event of your death would be around £200,000 in year seven, £100,000 in year 18 and £50,000 in year 22. If you passed away in the final year of the policy, only a small sum would be paid.
Decreasing term assurance is normally only suitable to cover capital and interest repayment mortgages and other reducing debts.
The cost of a decreasing term policy will be cheaper than for a level term policy that has the same initial sum assured and the same policy term, as the amount of cover reduces as the years go by.
Increasing term assurance
This is a fixed term policy where the benefit amount increases over the term of the policy to take account of rises in the cost of living. It is also likely that the premium you need to pay each month will increase.
A typical rate of increase might be the lower of 10% and the inflation rate that exists at each annual policy anniversary.
Whole-of-life insurance / assurance
This is a policy that remains in force for the rest of your life and has no fixed end date. You might need to keep paying the premium for the rest of your life as well, but there are other policies where the need to pay a regular premium ceases on your 80th, 85th or 90th birthday.
Reviewable whole-of-life insurance / assurance
This is a special type of whole-of-life insurance where the insurer is able to increase your premium and/or reduce the benefit amount at a specified review date, such as the anniversary of the plan's start date.
Over 50s life insurance
This type of insurance is regularly advertised on daytime television. They typically guarantee to insure you if you are aged between 50 and 80 and resident in the UK, and the insurer won't carry out any form of medical assessment or ask any questions about your health before accepting you.
It is possible, although not certain, that you won't be covered for any pre-existing medical condition, which is any health issue that you knew about when you applied. It's also likely that you will need to survive for a set period (such as two years) from the policy start date in order to be fully covered, and that if you were to pass away due to natural causes before that, your family might get nothing more than a refund of your premiums. It is the case, though, that many over 50s plans will pay out in full should you die as a result of an accident during these initial two years.
Another significant limitation of these plans is that the maximum amount of cover you can get might be no more than £10,000, which means that they are often used to cover funeral expenses and little else.
They can be a useful option for older people who wouldn't be able to obtain more comprehensive life cover, but it is by no means the case that just because you have turned 50, your only option will be a dedicated over 50s plan. Your Moneysworth adviser will always look for the very best insurance policy for you from the whole of the market.
Critical illness insurance
This type of insurance pays a specified sum of money if, during the policy term, you are diagnosed with one of the serious illnesses listed in the policy documentation. Exactly which illnesses are covered will vary between different insurers, but a typical policy might allow you to claim for advanced cases of cancer, strokes, brain tumours, heart attacks, organ failure and advanced cases of dementia.
You might want to use the benefits from a successful claim to clear your mortgage, or to fund care and medical costs associated with your illness.
You can buy critical illness on its own, or you can get a combined life and critical illness insurance plan.
Income protection insurance
This type of policy provides peace of mind that you will continue to receive an income should you be unable to work for an extended period due to accident or sickness.
The maximum benefit payable under an income protection policy might be as high as 70% of your usual salary, but is more commonly restricted to around 55% of salary. If you have a long-term income protection policy, the insurer will continue to pay this replacement income until the policy term ends, or until you are fit to return to work.
For a lower cost, you can get short-term income protection, where the benefit payment period might be restricted, say to one, two or five years.
Deferred period
This terminology is usually used on an income protection policy. It refers to the length of time you need to be off work before you can make a claim. A typical deferred period might be anything between four and 52 weeks.
Insurer Terminology
Rating
Sometimes, an insurer will decide that your personal health situation, or your lifestyle, or the nature of your occupation, makes you more likely to claim on an insurance policy than the average person. In these circumstances, it is likely to ask you to pay a higher premium, and the additional amount you need to pay is known as a 'rating'. A rating of 50% means that the premium you pay will be 1.5 times that paid by other policyholders. A rating of 100% means that the premium you pay will be twice as large.
Exclusion
Exclusions are circumstances in which your policy will not provide cover. For example, most life insurance policies will not cover you for death as a result of taking your own life, alcohol or drug abuse or dying during an act of war. Most income protection policies will not cover you for medical conditions that you knew about at the start of the plan.
Sometimes, the insurer will decide to apply other exclusions to your individual policy, such as not providing cover for certain illnesses which it decides you might be at a higher risk of contracting.
Underwriting
This is the process by which an insurer determines the level of risk it will take on by accepting your application for insurance. It is at underwriting stage where the underwriter will decide (sometimes after gathering information from your GP or specialist) if you need to pay a higher premium, or if it is necessary to apply an additional exclusion to your policy. Sometimes, unfortunately, the underwriting process will result in the insurer deciding that the individual's application is just too risky for them, and they will decline to offer cover as a result, although a different insurer may well say yes.
On risk
This refers to the position at the end of a successful application process, where you have been accepted for the insurance, your policy has commenced and where a claim on the policy would be permitted.
Access to Medical Reports Act (AMRA)
Sometimes, during the underwriting process, an insurer will request information about your health from your General Practitioner or from another healthcare professional who you have consulted in the past. This law gives you the right to see reports written about you before they are submitted to the insurer, and you have the right to request that appropriate changes are made. If the insurer requests a medical report, Moneysworth will always find out if you wish to exercise your right under the AMRA laws and see the report before it is submitted.
General Practitioner Report (GPR)
This refers to a comprehensive report which is likely to cover every aspect of your medical history of which the GP is aware.
Targeted General Practitioner Report (TGPR)
This is a report where the insurer requests information from your GP, but only asks specific questions about your medical history.
Insurable interest
Another person has an insurable interest in you if that other person would suffer a loss should you come to harm. For example, you might decide to take out life insurance to ensure that your partner and/or your children would be taken care of financially should you pass away, and in these circumstances, it could be said that they have an 'insurable interest' in you.
In most cases, when arranging life insurance, you would nominate a close relative as the beneficiary were you to pass away. Were you to nominate someone who isn't a close relative, the insurer might carry out checks to make sure that this person has a genuine insurable interest.
Regulation
Financial Conduct Authority (FCA)
The FCA is the principal regulator of financial services in the UK. It is necessary to be authorised by the FCA in order to arrange insurance, or to offer most other types of financial services.
The FCA sets rules and standards which authorised firms are required to follow, and it can impose punishments on firms which break the rules.
Moneysworth is authorised and regulated by the FCA to advise on and arrange insurance policies.
Financial Ombudsman Service (FOS)
The FOS is an independent body that adjudicates on complaints made to financial services companies such as Moneysworth. Its services are free of charge, and should you complain to a financial services company and not be satisfied with their response, you can refer the matter to the FOS.
Other Terminology
Whole-of-market
If the company you approach to arrange your insurance says it offers a whole-of-market service, then it means that it will consider a wide range of providers from across the marketplace in an effort to identify which is the best product for your individual circumstances. Moneysworth offers whole-of-market advice, but other brokers might only have access to products from a limited number of insurers. If you approach an insurer directly, then they will only be able to offer their own products.
Before calling us, please make sure you have read and understood our Privacy Notice .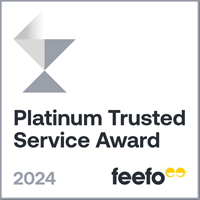 We don't charge you a fee
If you start a policy, we will be paid a commission by the insurance company. The insurance company will usually pay for any doctor's fees if reports are required.