Did you know it's now possible for many British expats to get Life Insurance that isn't limited to a 10-year maximum term?
Not only are longer-term policies available (up to 40 yrs or more), the monthly cost is often comparable to what you could be paying if you still lived in the UK.
Moneysworth can help you find Life Insurance if you live or work abroad – even if you have an existing health condition.
What types of Life Insurance are available to expats?
In the past, with a few exceptions, British expats could expect to find life cover for a maximum term of 10 years and premiums would typically be higher than those paid by someone living in the UK. So if you wanted cover for a longer term you would need to reapply after 10 years, and if accepted you could be charged an increased monthly cost for the new policy. But now things have changed!
It's now possible for many British expats to apply for:
Life Cover for mortgages in the UK
Level Life Cover for up to 40 years or more
Decreasing Life Cover for up to 40 years or more
Whole of Life Cover
Are there any special requirements for applying for this new type of Life Cover for expats?
You'll need to have at least one of the following:
A mortgage in the UK
OR a potential inheritance tax liability in the UK
OR ownership of a business registered & based in the UK.
OR financially dependent family members living in the UK, for example, your spouse or partner, your children, or an older relative (if you are financially helping them).
If you don't meet any of the above criteria, we may still be able to help you arrange a policy.
In the majority of cases, we succeed in finding people the life cover they need, at a price they can afford.
If the country you're living in is considered relatively safe, there's a good chance that the rates we can get for you will be comparable to what you'd pay if you still lived in the UK.
What about Critical Illness Cover for expats?
We are also able to help many British expats find Critical Illness Cover.
This can be included with Life Cover and is typically no more expensive than Critical Illness Cover on its own.
What if you have a pre-existing health condition?
If you have a pre-existing health condition, it's generally more difficult (or impossible) to obtain Critical Illness Cover. It's still worth asking us though – we promise to do our best!
Unsure if you need Life Insurance?
Want to know more?
Call us 01625 462 744
Email us
Before calling us, please make sure you have read and understood our Privacy Notice .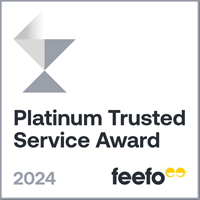 Expats and Life Insurance – your questions answered
We don't charge you a fee
If you start a policy, we will be paid a commission by the insurance company. The insurance company will usually pay for any doctor's fees if reports are required.