Life Insurance for people living with Vasculitis
Protect your family's financial future if the worst should happen to you.
Around 2,000–3,000 people are diagnosed with Vasculitis each year in the UK.*
We're helping a growing number of clients with Vasculitis to find Life Insurance.
This includes many who come to us as a result of people's feedback to the charity Vasculitis UK.
* Source: Vasculitis UK
For over 20 years, our specialist service has helped people with health conditions to find Life Insurance.
It's often possible for us to obtain Life Cover for people living with Vasculitis. It depends on the severity of the disease and any other health conditions you may have.
If you use an expert company like Moneysworth, we can help you get the most suitable results for your individual needs and circumstances.
What types of Life Cover are available to people living with Vasculitis?
Level Life Cover – the amount of cover stays the same throughout the whole policy.
Decreasing Life Cover – the amount of cover falls during the policy. This type of cover is used to help your family pay off the remaining balance on a repayment mortgage.
Currently, insurance companies are not usually able to offer either Critical Illness Cover or Income Protection Cover to people with a vasculitis diagnosis.
Types of Vasculitis that can be considered for Life Cover:
Granulomatosis with Polyangiitis (also known as Wegener's Granulomatosis)
Eosinophilic Granulomatosis with Polyangiitis (also known as Churg–Strauss Syndrome)
Giant Cell Arteritis / Temporal Arteritis
Henoch Schönlein Purpura
Microscopic Polyangiitis
Polyarteritis Nodosa
Behçet's Disease
Central Nervous System Vasculitis or Cerebral Vasculitis
Cryoglobulinemia
Kawasaki's Disease
Takayasu's Arteritis
Urticarial Vasculitis
Moneysworth always acts in your best interests
We do everything we can to help save you time and hassle, such as looking after any paperwork, and dealing with the insurance companies on your behalf.
We have over 40 years of experience in finance and insurance and provide a bespoke, personal service.
We've developed specialist processes to help each customer achieve the most suitable result.
How Moneysworth is better placed to help you find Life Insurance
Looking for Travel Insurance for people with health conditions?
Before calling us, please make sure you have read and understood our Privacy Notice .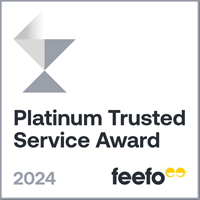 We don't charge you a fee
If you start a policy, we will be paid a commission by the insurance company. The insurance company will usually pay for any doctor's fees if reports are required.
Did you know?
Perception vs. Reality…
Some people think that insurers don't usually pay out for Life Insurance, Critical Illness Cover and Income Protection claims.
However, in 2019, a record high of 98.3% of Life Insurance claims made were paid, including 97.4% of term Life Insurance claims, 91.6% of Critical Illness Cover claims and 99.9% of Whole of Life claims.