Life Insurance for People with Mental Health Problems
Designed to provide a financial safety net for your family if the unthinkable should happen to you.
Did you know that having a Mental Health issue isn't always a problem when you're trying to find affordable Life Cover?
It all depends on the details of your circumstances.
This is why we believe you should talk to an expert like Moneysworth. We're here to take the stress out of finding Life Insurance, and advise you on the most suitable policy.
Moneysworth has helped many people with different mental health issues to find suitable Life Insurance.
This is because we're well placed to help people in this situation. We have personal experience of some of the key issues involved, and detailed knowledge of the Life Insurance market.
A new Life Insurance opportunity for people with Mental Health Issues
Life insurance after a suicide attempt
Previously, people who'd had a significant mental health event within the past five years (such as suicide attempt, suicidal thoughts, self-harm, in-patient treatment at a psychiatric ward) would find it especially difficult to find insurers willing to offer them Life Cover. An application for Life Insurance would often be declined or postponed. In some cases cover would be offered – but at an unaffordable price.
We now have a new Life Cover option available that's been specifically designed for people who have had a significant mental health event in the last five years. This new cover option is typically available at a more affordable price.
Do you qualify? Get a quote today to find out.
Prefer not to speak to anyone on the phone?
Don't worry – we understand, and we can still help you.
We work with you to try and find the most suitable result
We can't promise to find cover for everyone who comes to us – however, you can be assured that your enquiry will be dealt with competently and confidentially.
How our experts help you find Life Cover
We understand that applying for Life Cover on your own can be stressful, especially for people with mental health issues. By working together, we do everything we can to make the process as easy and simple as possible for you.
The first step is to discuss your situation with one of our friendly experts.
Our expert will then speak with insurance companies to find out if they can offer you Life Cover, and what premium they might charge.
We then discuss the results of our research with you. If you decide to apply, we'll help you and deal with the whole application process on your behalf.
Mental Health Issues and Life Cover – your questions answered
We've got the expertise to help you find you the most suitable result
Not all insurers will necessarily come to the same decision. There can be significant differences in their premiums too.
Moneysworth regularly searches the Life Insurance marketplace on behalf of clients who have (or previously had) mental health issues. This means we can keep abreast of the latest changes with the insurers.
Already got Life Cover? Think you're paying too much for it?
If you already have cover in place but arranged it several years ago, it could be a good idea to talk to Moneysworth – we might be able to find a more suitable deal for you.
How Moneysworth is better placed to help you find Life Insurance
Looking for Travel Insurance for people with health conditions?
Before calling us, please make sure you have read and understood our Privacy Notice .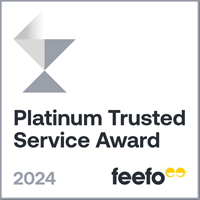 Client reviews:
"Excellent service and customer care."

"Would certainly buy from them again. Didn't think I'd get a quote for Schizophrenia anywhere. Can't rate the service of both Alistair and Gemma high enough."

Moneysworth client (8 April, 2020)
"Very Happy."

"Very pleased with the efficient service. They were quick in responding to emails and were able to find me a suitable level of cover when other insurers couldn't."

Moneysworth client (20 April, 2020)
"Finally got me life insurance when other companies couldn't."

"I couldnt get life insurance due to mental health issues. Kevin and Gemma persisted and found me insurance at a good premium. I am very grateful. Thank you."

Moneysworth client (22 July, 2020)
We don't charge you a fee
If you start a policy, we will be paid a commission by the insurance company. The insurance company will usually pay for any doctor's fees if reports are required.
Did you know?
Perception vs. Reality…
Some people think that insurers don't usually pay out for Life Insurance, Critical Illness Cover and Income Protection claims.
However, in 2019, a record high of 98.3% of Life Insurance claims made were paid, including 97.4% of term Life Insurance claims, 91.6% of Critical Illness Cover claims and 99.9% of Whole of Life claims.