Whole of Life Plan
Life Cover with no set end-date that can be used for multiple purposes e.g. Inheritance Tax planning / Legacy Plan.
How much of your estate will go to the taxman when you die?
A Whole of Life Insurance policy could cover some of the tax, so that more of your estate is passed to your beneficiaries.
Would you like to leave a guaranteed legacy to your loved ones?
A Whole of Life Plan provides you with a guaranteed pay-out for a fixed regular premium
How it works:
You take out a policy on a whole-of-life basis.
The policy is set up under trust (a legal agreement).
The proceeds are then paid tax-free, outside your estate, directly to the people you wish to benefit.
Important points to consider:
More people can expect to pay inheritance tax in future. This is because the nil-rate threshold for inheritance tax (IHT) is £325,000, and the government has stated that the threshold will be frozen at that level until at least 2026.
The current rate of inheritance tax is 40% of the amount of estate above the nil-rate threshold. If the value of your estate is more than £325,000, the total tax payable can add up to a significant amount.
Further Information on Whole of Life Plans
Before calling us, please make sure you have read and understood our Privacy Notice .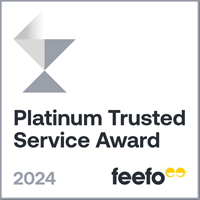 We don't charge you a fee
If you start a policy, we will be paid a commission by the insurance company. The insurance company will usually pay for any doctor's fees if reports are required.
Did you know?
According to a 2013 study by Herefordshire County Council:
121 weeks
was the average length of stay in long-term residential and nursing care in 2011/2012.
The average cost of a residential home is £580 per week and £700 per week in a nursing home.
This represents a drain on the client's assets of as much as
£84,700
…and possibly much more if they have a longer stay in a home.