Life Insurance for people with Raised Blood Pressure and/or Raised Cholesterol
Designed to provide your loved ones with financial security when you die.
Did you know that having raised blood pressure or raised cholesterol isn't always a problem for getting Life Cover?
Also, these conditions don't necessarily make Life Cover something you can't afford.
This is why we believe you should talk to an expert like Moneysworth. We're here to help you get the most suitable policy.
Over the years, we've helped many people with raised blood pressure or raised cholesterol to find suitable Life Insurance.
How do these conditions affect your chances of getting Life Cover?
Generally speaking, insurers are most concerned if your raised blood pressure and/or raised cholesterol remains uncontrolled. In situations such as this, it would not be uncommon for the insurance company to decline or postpone your application for Life Insurance.
Insurers are more comfortable when the raised blood pressure or cholesterol is controlled. The range of possible premiums and cover options can still vary between insurers, and will also depend on any other health conditions/factors you may have.
What if you also have other health conditions?
It's very common for patients with either raised blood pressure or raised cholesterol to have other health conditions.
People with health conditions such as diabetes or heart attack are often put onto medication for raised blood pressure and/or raised cholesterol (even though they have not been diagnosed as having either raised blood pressure / raised cholesterol). This is commonly referred to as preventative treatment.
How to find the best available Life Cover options if you're receiving medication for raised cholesterol or raised blood pressure
Week in, week out, Moneysworth searches the Life Insurance marketplace on behalf of clients in this situation. This means we keep abreast of the latest changes with insurers.
Already got Life Cover? Think you're paying too much for it?
If you already have cover in place, it could be a good idea to talk to Moneysworth – it won't cost anything to find out, and we might be able to find you a better deal.
How Moneysworth is better placed to help you find Life Insurance
Looking for Travel Insurance for people with health conditions?
Before calling us, please make sure you have read and understood our Privacy Notice .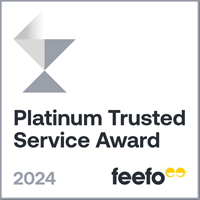 We don't charge you a fee
If you start a policy, we will be paid a commission by the insurance company. The insurance company will usually pay for any doctor's fees if reports are required.
Did you know?
Perception vs. Reality…
Some people think that insurers don't usually pay out for Life Insurance, Critical Illness Cover and Income Protection claims.
However, in 2019, a record high of 98.3% of Life Insurance claims made were paid, including 97.4% of term Life Insurance claims, 91.6% of Critical Illness Cover claims and 99.9% of Whole of Life claims.
Case study
Male aged 46, entrepreneur, seeking £500,000 Life Cover and £500,000 Critical Illness cover to provide protection to cover business partners. He had raised Cholesterol, diagnosed in 2001 with a recent reading of 8. His father was diagnosed with diabetes aged 60.
We sourced the Life Cover with the lowest rating available: a 50% increase in monthly premiums. We also sourced Critical Illness cover with a 75% increase in monthly premiums. Other companies declined cover or offered premiums at a much higher rate.