Life Insurance for people who have IBS
Taking out Life Insurance will give your family a financial safety net if the worst should happen to you.
IBS is thought to affect one in five people at some point in their life, and usually first develops when a person is between 20—30 years of age.*
It's usually possible to obtain life cover for people with IBS but it depends on the severity of the individual case and any other health conditions you may have.
* Source: NHS
Moneysworth has helped many people who suffer with IBS to find Life Insurance.
If you suffer from Irritable Bowel Syndrome, but it's under control and you've had no severe flare-ups recently, then you might be able to get insurance with no increase in the premium.
If your IBS is more serious, insurers will look at your medical history and may decide to increase the cost of cover if you're a higher risk case.
If you use an expert company like Moneysworth, we can help you get the most suitable results for your individual needs and circumstances.
IBS and Life Cover – your questions answered
Generally, insurers will want to know:
The severity of your condition
How long you have been diagnosed with IBS
Whether you're aware of the factors that trigger the condition
If your are following a special nutritional diet (managing your symptoms)
Whether you are taking medication for your IBS
If you have experienced severe symptoms in the last 6 months and had to visit your doctor
Yes, most people who have Irritable Bowel Syndrome will be able to get Life Insurance, although each case will be looked at individually.
Getting expert guidance is often helpful when searching for Critical Illness Insurance, especially if you have other health conditions and severe IBS.
Cover is often potentially available to people suffering from IBS, but Moneysworth can search for Critical Illness Insurance that is good value with competitive terms, as premiums rates can vary considerably between insurers.
Moneysworth can provide a bespoke service
We do everything we can to help save you time and hassle, such as looking after any paperwork, and dealing with the insurance companies on your behalf.
We have over 40 years of experience in finance and insurance and provide a bespoke, personal service.
We've developed specialist processes to help each customer achieve the most suitable result, and we always act in your best interests.
Moneysworth can help search a range of insurers so you can get the best Life Insurance policy as an IBS sufferer.
How Moneysworth is better placed to help you find Life Insurance
Looking for Travel Insurance for people with health conditions?
Before calling us, please make sure you have read and understood our Privacy Notice .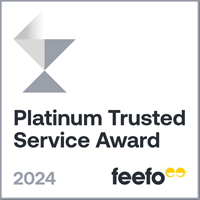 We don't charge you a fee
If you start a policy, we will be paid a commission by the insurance company. The insurance company will usually pay for any doctor's fees if reports are required.
Did you know?
Perception vs. Reality…
Some people think that insurers don't usually pay out for Life Insurance, Critical Illness Cover and Income Protection claims.
However, in 2019, a record high of 98.3% of Life Insurance claims made were paid, including 97.4% of term Life Insurance claims, 91.6% of Critical Illness Cover claims and 99.9% of Whole of Life claims.