Life Insurance for people with a Heart Condition
Designed to provide your loved ones with financial security when you die.
Moneysworth's team are experts in helping people with heart conditions to find suitable Life Insurance.
Over the years, we've helped many people to find Life Cover after they've previously suffered a heart condition.
This includes many who come to us as a result of patients' feedback to the British Heart Foundation.
We believe we've got the experience to help you find the most suitable policy for your Life Insurance
Having a heart condition has become one of the most common medical problems among clients who ask us to help them find Life Cover.
We work with a wide range of insurers who can offer favourable terms to people with differing heart conditions and Life Cover needs, so there's a good chance we can help you too!
Not just for people who have suffered a heart attack
The most common heart condition we come across is heart attack (or myocardial infarction, sometimes referred to as 'MI'). However, we've also been able to find Life Cover for people with other types of heart conditions, such as:
Angina
Angioplasty
Aortic Regurgitation
Aortic Stenosis
Atrial Fibrillation
Bicuspid Heart Valve
Brugada Syndrome
By-Pass
Cardiac Arrest
Cardiomyopathy
Heart Murmur
Hole In The Heart
Implantable Cardioverter Defibrillator
Long QT Syndrome
Replaced Heart Valve
Tachycardia
Transposition of the Arteries
In the majority of cases, we succeed in finding people the life cover they need, at a price they can afford.
What about Critical Illness Cover for people with Heart Conditions?
Generally it is more difficult (or impossible) to obtain Critical Illness Cover if you have a heart condition. However it can sometimes be possible, and we have arranged Critical Illness Insurance for some people with heart conditions, including heart attack. It's certainly worth asking us – we promise to do our best!
How Moneysworth is better placed to help you find Life Insurance
Looking for Travel Insurance for people with health conditions?
Before calling us, please make sure you have read and understood our Privacy Notice .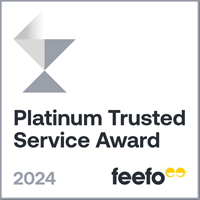 We don't charge you a fee
If you start a policy, we will be paid a commission by the insurance company. The insurance company will usually pay for any doctor's fees if reports are required.
How long do you have to wait to apply for Life Cover, after you've had a heart attack?
It varies from one insurer to another. Many set a minimum waiting period of 12 months.
That's a long time to wait. What if you don't want to wait that long?
Thankfully, it can be possible to arrange life insurance within just 3 months of a heart attack – and sometimes even less than 3 months.
Moneysworth searches the market thoroughly, so you can be confident you're getting the best terms available to you.
Case study
Female aged 39, teacher, seeking £300,000 decreasing life cover over 30 years to cover her mortgage.
The client had suffered a heart attack at age 37, and then stopped smoking after she had the heart attack.
We were able to obtain the cover she sought, at approximately £75 per month, with guaranteed premiums. This means that her premiums will never change, even if she has future medical issues.