Oil &amp Gas Industry Offshore Workers – Life Insurance & Critical Illness Cover
A way to protect your family's future if the unthinkable should happen to you.
Had difficulty finding affordable Life Insurance?
Do you work in a hazardous occupation?
Or operate in a location classed as a higher insurance risk?
Or have an existing health problem?
Moneysworth aims to find you life insurance that is tailored for the specific needs of people who work offshore, in the Oil & Gas Industry or in other hazardous occupations.
Life Insurance
A financial safety net for your family if the unthinkable should happen to you.
Life Insurance pays out a lump sum to your loved ones should you die.
It doesn't matter if you die when you're on or off shift, and you won't have any exclusions due to your job or where you are working, if we arrange a policy for you.
Life Insurance can give your family the financial help they need if the worst should happen. Life insurance cover is the foundation for your protection.
Critical Illness Cover
Peace of mind for you & your family if you're diagnosed with a serious illness.
Pays out a lump sum if you develop a serious health condition.
Critical Illness policies can cover around 40 different medical conditions, including cancer, heart attack or stroke. This lump sum payment could be used to reduce or clear debt, pay for medical treatment, or just allow you time to spend with the people you care about, without the need to rush back to work.
Illness & Disability Income Protection
If you lost your income due to illness or injury, how long could you continue to meet your essential monthly outgoings?
Pays out a percentage of your salary if you're unable to work due to illness or injury.
Available for UK residents in most occupations. Long term and short term cover available.
Don't just take our word for it – read what our clients have to say…
"Getting life cover for me has been a problem in the past, as I work in the offshore oil and gas industry as a diving coordinator, mostly working in places like Saudi Arabia, Qatar, UAE and Singapore, so when Tim told me the insurance company would not be charging me more because of my job, I did think... let's wait and see!

"To be honest I didn't expect the premium to come back the same as initially indicated by Tim and also for the insurance company to cover me and my wife without excluding a claim based on my job or where I work. So I'm happy that my mortgage is now protected and it doesn't cost a fortune. Thank you for your help."

N.L & T.L, Chester
"Working as a contractor in the Oil & Gas industry means I don't benefit from an employer 'death in service' scheme. So arranging life insurance to cover my mortgage and protect my family was especially important to me. I decided to seek help from a specialist broker, due to an ongoing health condition. Andrew asked relevant questions, giving me reassurance that they knew exactly what they were doing.

"Having previously tried and failed to get cover, I was delighted when Andrew secured exactly what I wanted. The policy means my family is financially protected, with no exclusions, and a guaranteed premium that will never change regardless of occupation or changes in health. Thank you!"

B.C, Kent
Frequently asked questions
Unsure if you need Life Insurance?
Want to know more?
Call us 01625 462 744
Email us
Before calling us, please make sure you have read and understood our Privacy Notice .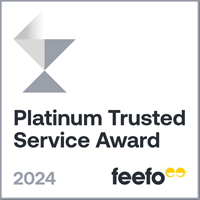 We don't charge you a fee
If you start a policy, we will be paid a commission by the insurance company. The insurance company will usually pay for any doctor's fees if reports are required.