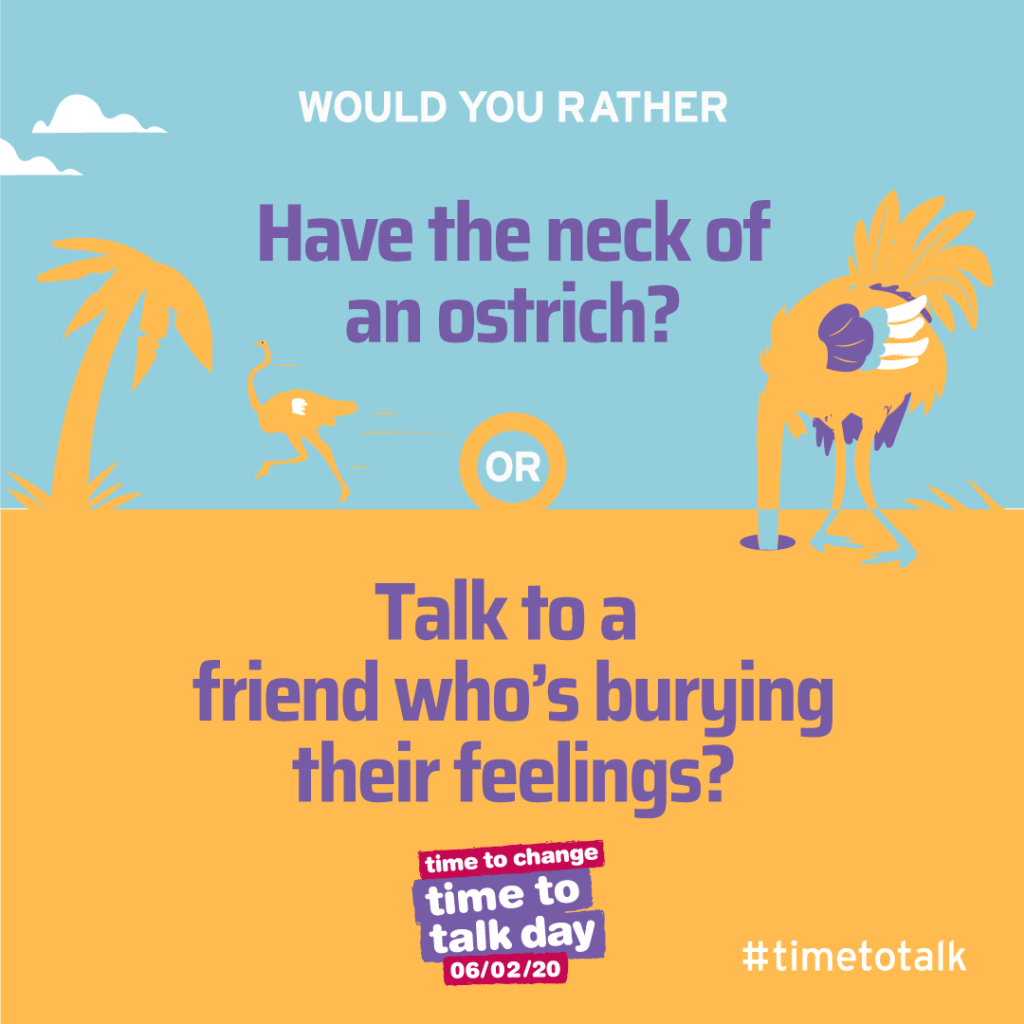 For over ten years, mental health campaign Time to Change has been working to improve attitudes and behaviour towards people with mental health problems.
The movement was started by the charities Mind and Rethink Mental Illness, and their work has resulted in 12.7% of the population (5.4m people) now having more positive attitudes to mental health.
Of course there is still some way to go. The prejudices people face can mean losing jobs, relationships and in the most extreme cases, lives. Time to Change is committed to continue their campaign until people no longer hold views which make life unnecessarily harder for those affected.
We really admire this campaign, and so this year we have decided to support their 'Time to Talk Day'. As a specialist broker which deals with many people living with mental health conditions, we understand that some people find it difficult to talk about issues which affect them when they're looking for life cover to protect their families and homes.
We help people living with mental health problems to find the Life Cover they're looking for
Not only do we welcome the opportunity to talk to people, we also understand that some people may prefer email communication rather than talking over the phone. We're happy to do either!
Without someone to offer expert guidance, applying for Life Cover can be stressful. We do everything we can to make the process as easy and simple as possible for you.
We're well placed to help people in this situation
Since Moneysworth started in 2003, our team has helped many people with various mental health conditions to find suitable Life Insurance.
Andrew Wilkinson and Tim Boddy, Moneysworth's founding partners, have personal experience of some of the key issues involved and comprehensive knowledge of the Life Insurance market.
We're also aware of how, when people living with mental health conditions are refused the opportunity to protect their family's future, those decisions often negatively impact their recovery.
Moneysworth is on a mission to help improve the Life Insurance market for people living with mental health problems
A significant factor in Moneysworth winning Best Specialist Intermediary 2019 at the Cover Excellence Awards was recognition of our work for customers living with mental health conditions.
We want to see cover options and availability broaden for people living with mental health problems, and so we'll continue to lobby the insurance industry for better outcomes for all.
Moneysworth would encourage anyone who has been declined cover to contact, as we may be able to help
We research the whole market and also offer access to alternative solutions.
We don't charge clients any fees to search the insurance market, so it won't cost you a penny to ask us to fully explore your Life Insurance options.
To talk to Moneysworth
Choose your preferred option: