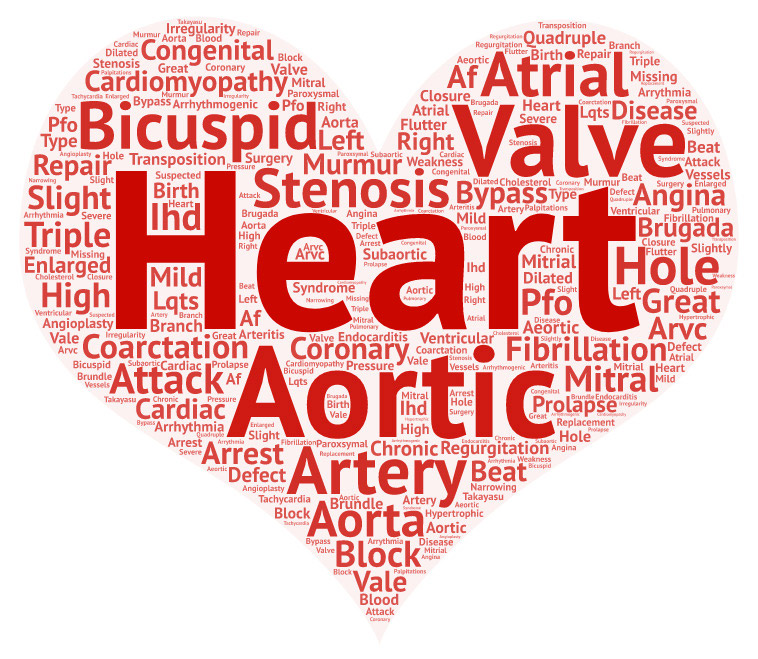 This February is National Heart Month, a time for each of us to reflect on how we can improve the health of our heart. Living with a heart condition can affect not only the individual but their loved ones too.
Having a heart condition has become one of the most common medical problems among clients who ask us to help them find Life Cover.
Heart and circulatory diseases cause more than a quarter (26 per cent) of all deaths in the UK; that's nearly 160,000 deaths each year – an average of 435 people each day or one death every three minutes.
There are around 7 million people living with heart and circulatory disease in the UK: 3.5 million men and 3.5 million women.
An estimated 915,000 people alive in the UK today (640,000 men and 275,000 women) have survived a heart attack.
Source: British Heart Foundation statistics
Is it possible to get Life Insurance if you have a heart condition?
Finding Life Insurance that suits your needs can be much harder if you've had a heart attack, a cardiac arrest or are living with a heart condition. Moneysworth specialise in helping people find Life Cover even if they have a health condition or have been refused life cover elsewhere.
The most common heart condition we see in our work is a previous heart attack (also known as myocardial infarction). However, over the last seven months, we've helped over ninety people with a wide variety of other heart conditions to find life cover. Many of these clients have now successfully started their policy or are currently in the process of applying for cover.
Moneysworth are experts in helping people with heart conditions to find Life Insurance
Over the next few weeks, we're going to post a series of articles about the circumstances behind some of our clients' search for life cover: why they needed life insurance, the problems they'd previously encountered when trying to apply for cover elsewhere, and the policy options and prices we were able to obtain for them.
It may surprise you to see how people who are living with a serious heart condition – or even multiple conditions – are still able to find cover, thanks to our team's expert guidance and assistance.
From 1st July 2018 through to 31st January 2019, Moneysworth helped clients with the following heart conditions to apply for Life Cover :
Angina
Aortic Regurgitation
Aortic Stenosis & Mitral Valve Repair
ARVC (Arrhythmogenic Right Ventricular Cardiomyopathy)
Atrial Fibrillation
Bicuspid Aortic Vale
Bicuspid Aortic Valve & Heart Beat Irregularity
Bicuspid Aortic Valve & Coarctation Of The Aorta
Blocked Artery / Stenosis
Brugada Syndrome
Cardiac Arrest
Cardiac Arrest & Arrhythmia
Coarctation Of The Aorta
Coarctation Of The Aorta & Chronic Heart Disease
Congenital Aortic Stenosis, Bicuspid Aortic Valve & Atrial Fibrillation
Congenital Bicuspid Aortic Valve & Mitral Valve Prolapse
Congenital Heart Defect
Congenital Subaortic Stenosis
Coronary Artery Angina & Angioplasty
Bicuspid Aeortic Valve
Dilated Cardiomyopathy
Endocarditis
Heart Arrythmia
Heart Attack
Heart Attack & PFO Hole Closure Surgery
Heart Attack & Triple Bypass
Heart Attack & Quadruple Coronary Artery Bypass
Heart Murmur
Heart Murmur & Prolapsed Mitrial Valve
Heart Weakness
Hole In Heart & Missing Valve
Hole In The Heart From Birth & Aortic Valve Replacement
Hypertrophic Cardiomyopathy
IHD & Atrial Flutter
LQTS & Tachycardia
Mild Cardiomyopathy & Left Brundle Branch Block
Narrowing Of The Arteries
Paroxsymal Atrial Fibrillation
Paroxysmal AF
Quadruple Bypass
Severe Aortic Regurgitation
Slight Heart Murmur, Enlarged Heart & Atrial Fibrillation
Slight Hole In The Heart
Slightly Enlarged Heart
Suspected Angina, High Blood Pressure & High Cholesterol
Takayasu Arteritis
Transposition Of Great Vessels & Palpitations
Transposition Of The Great Arteries, Pulmonary Stenosis & Coarctation Of Aorta
Triple Bypass & Coronary Artery Disease
Type 1 Brugada & ICD