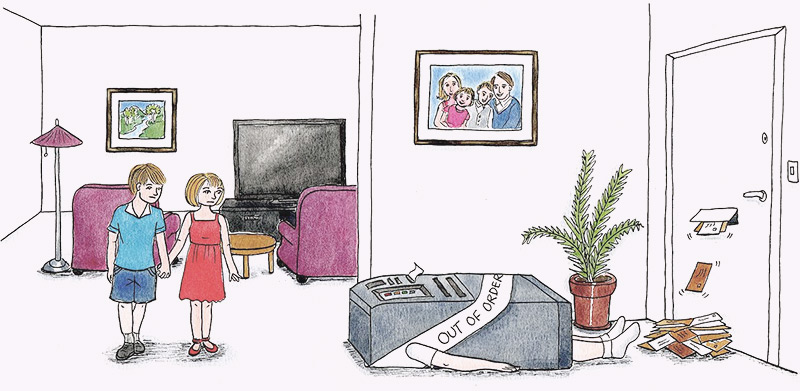 Due to the Covid-19 epidemic, it's no surprise that people are considering the potentially serious financial consequences, such as not having insurance in place to cover their income or mortgage payments.
For people looking at arranging cover now, and for those who have existing cover, a key concern is will the insurer pay out if a claim is made relating to Coronavirus?
The UK protection insurance industry (Life Insurance, Critical Illness and Income Protection) has a very positive record on life insurance claims. According to the Association of British Insurers (ABI), in 2019, 98% of all protection insurance claims were paid out.
We will have to wait until 2021 to get the overall UK insurance payout statistics for this year, but the insurer LV= has recently announced that they have so far paid out around £2.5 million in claims relating to Covid-19.
The key point to remember is that for Life Insurance, Critical Illness and Income Protection policies, Coronavirus has not changed the way in which claims are assessed.
Will my Life Cover policy pay out if I die of Coronavirus?
Short answer: Most likely, yes.
People who develop very serious Coronavirus symptoms will likely have to go into intensive care and be put onto ventilators. Some will recover but, sadly, some will die. For Life Cover policyholders who die as a result of the Coronavirus, a life insurance claim should not be affected, meaning that their loved ones will receive a payout from the insurer.
Will my Income Protection Cover policy cover me if I get Coronavirus?
Short answer: Probably, but it would need to be after the end of the deferment period – and, due to the nationwide lockdown rules, deferment periods are now generally longer for new policyholders.
Income Protection is designed to pay the policyholder part of their income if they're unable to work due to illness or accident. If someone is not able to work due to 'shielding' or 'self-isolation' then that would not be covered by Income Protection insurance.
For people with existing Income Protection policies which have been taken out prior to the Covid-19 outbreak, the terms and conditions remain unchanged. Insurers will pay Coronavirus-related claims on existing policies once the policyholder has reached the end of the deferred period if they still unable to return to work due to their illness.
For new Income Protection applications, some insurers have increased the minimum period before a claim can be made after the policy starts (this is known as a deferred period). The aim of this increase is to ensure that any period of self-isolation would have come to an end before a claim can be made. If the policyholder is ill with Coronavirus at the end of a deferred period and beyond, they would be eligible to submit a claim.
Will my Critical Illness Cover policy pay out if I get Coronavirus?
Short answer: In most cases no, but in a few cases possibly yes.
Most critical illness claims are unaffected by the current crisis because most policies pay out on the diagnosis of one of the qualifying named critical illnesses on the policy. The majority of existing policies will have been taken out before the virus was known about, and new policies do not include cover for Coronavirus.
The most likely situation where a Critical Illness claim relating to Coronavirus may be paid would be if the policyholder needed to be put onto a ventilator. Insurance companies' policies differ in the terms about the amount of time and degree of loss of respiratory function to be eligible to make a claim.
Are prices increasing for Life Insurance, Critical Illness and Income Protection insurance due to Coronavirus?
Short answer: Generally, not at the moment.
So far, we've not seen a general increase in the cost of standard premiums, but this might change in the future if insurers feel it's necessary to do so.
However, if you already have a policy in place, your monthly premiums are likely to be fixed or guaranteed (unless you have reviewable premiums, low start options or index linked cover).
Now might be a good time to explore your Life Insurance options to protect your family and home in the event of death and/or critical illness and to insure your income.