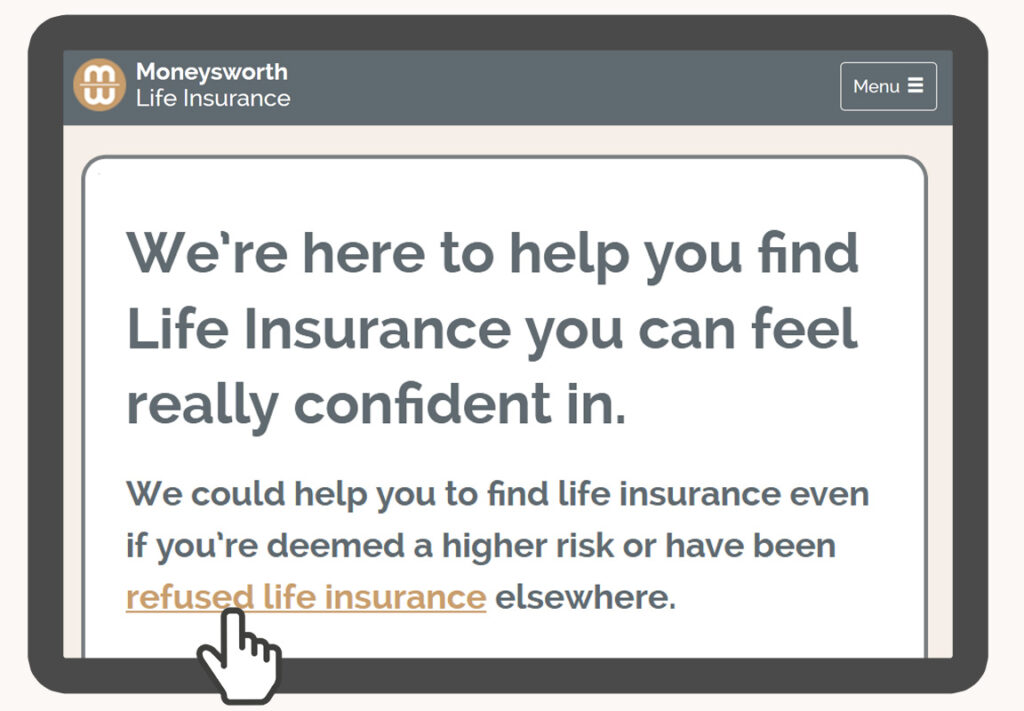 Purple Tuesday is about creating awareness of the needs of disabled customers, their place in society and their value to the economy. It's about making the customer experience accessible to everyone.
We're here to help anybody who is looking for Life Insurance, especially those who have pre-existing health conditions.
Even during the ongoing pandemic, when Life Insurance has been harder to obtain for people with particular health conditions, Moneysworth has continued to find solutions for many clients.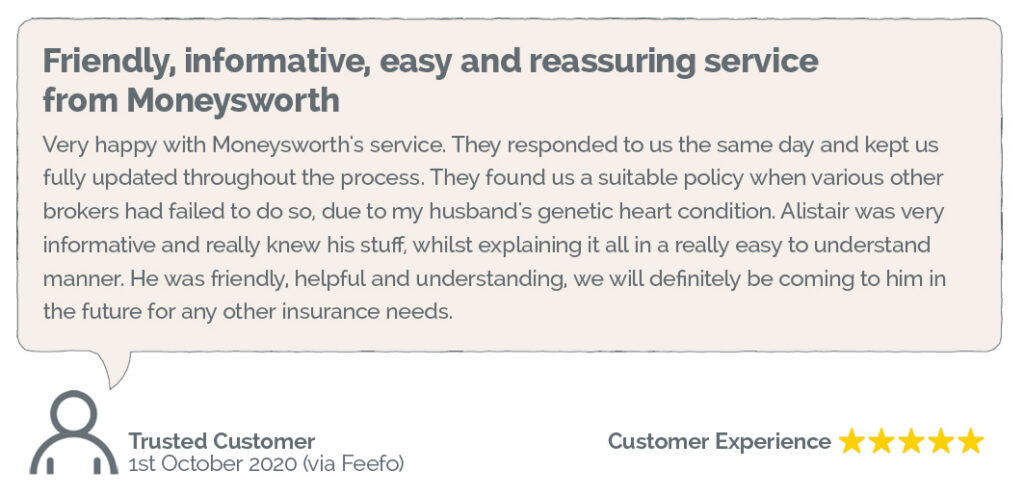 Last year, we undertook a significant overhaul of our website to make it more accessible for people with visual, motor or cognitive impairments. We asked Purple to audit our website; our designer then implemented dozens of technical changes and design adjustments, based on Purple's recommendations.
This year, we've made further accessibility improvements to our Quote Request form interface to help ensure it's easier to read and understand on different devices.
Whenever we make any changes to our web pages and forms, we always ensure the design and underlying programming code accommodate the requirements of people using assistive technology to access online services.
We've also added a 'No Phone Calls' option for clients who don't feel comfortable discussing their mental health condition over the phone. This option was developed in conjunction with a major UK insurer, who ensures that any Moneysworth client who chooses this option can complete their cover application purely online with email communication only.
Our team will continue to ensure we consider accessibility for all as our business and website grows and evolves.